NO. 3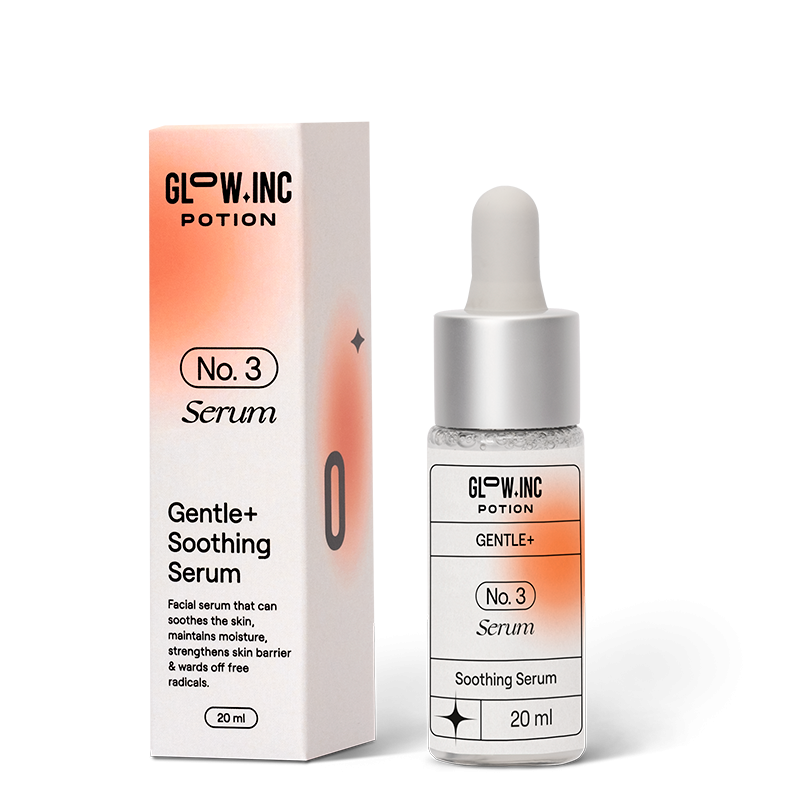 GENTLE+ SOOTHING SERUM
Rp 89.000
A facial serum for daily basic skincare. Helps to soothes the skin, strengthens the skin barrier barrier, & helps to reduce skin redness. Formulated with Propolis, Triple Ceramide, Turmeric & Aloe Water.
20 ml
ADD TO CART
BENEFITS

Soothes the skin
Strengthens skin barrier
Helps to reduce skin redness

HOW TO USE

Add 3 drops of serum onto the palm of your hand.
Gently dab it to your face then use step No. 4 Moisturizer.
Use it every day & night.

WHAT ELSE TO KNOW

Fungal Acne Friendly
Halal Certified
Hypoallergenic
Dermatology Tested
Teen Friendly (11+)
Suitable for Sensitive Skin
Non-Comedogenic
Not Animal Tested
BPOM Certified

NA18210104596
Maintain skin barrier balance and strengthen skin barrier, helps prevent premature aging, reduce skin sensitivity.

Contains active compound - Curcumin, which can help brighten skin complexion and disguises acne scars.

Help reducing skin redness and moisturize the skin.
Next Step