NO. 2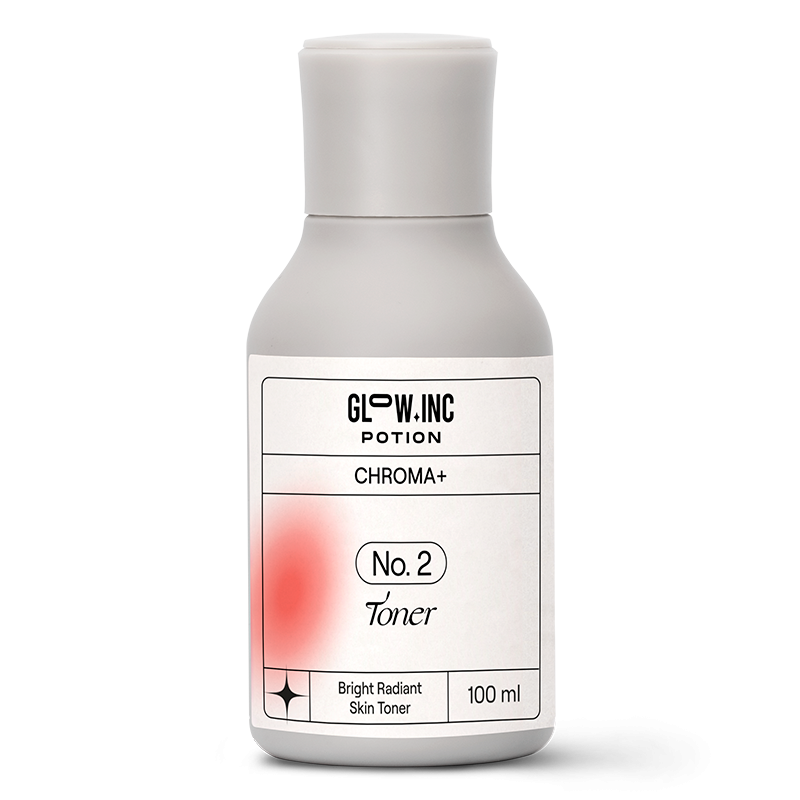 CHROMA+ BRIGHT RADIANT SKIN TONER
Rp 89.000
A daily brightening face toner containing 4 Potent Brightening Ingredients. Helps to brighten the skin and also protecting skin barrier. Formulated with Vitamin C, G2Light, Glutathione, Ceramide, Niacinamide, & Aloe Water.
100 ml
ADD TO CART
BENEFITS

Helps to brighten the skin
Helps protecting skin barrier

HOW TO USE

Add few drops on your palm or soak one or two cotton pads with the toner.
Gently start applying it on your face then continue to step No. 3 Serum.
Use it every day & night.

WHAT ELSE TO KNOW

Fungal Acne Friendly
Halal Certified
Hypoallergenic
Dermatology Tested
Teen Friendly (11+)
Suitable for Sensitive Skin
Non-Comedogenic
Not Animal Tested
BPOM Certified

NA18211204452
Antioxidants that protect the skin from free radicals that cause premature aging.

Inhibit melanin production in the skin to help brighten the skin

Clinically proven to help brighten the skin in 30 days.

Form of Vitamin B3 which can keep skin healthy.

Help reducing skin redness and moisturize the skin.
Next Step