NO. 4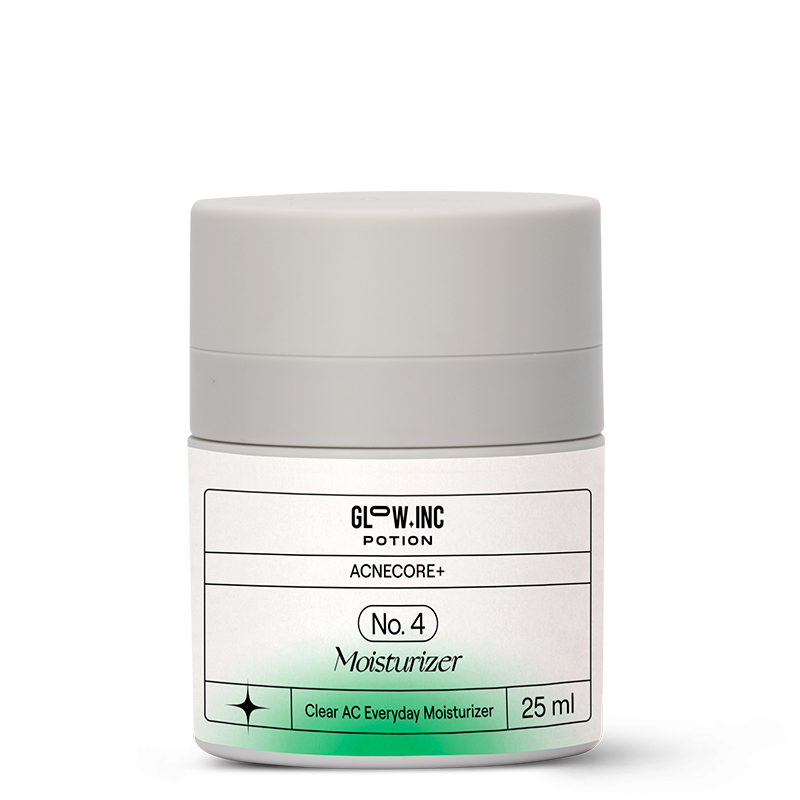 ACNECORE+ CLEAR AC EVERYDAY MOISTURIZER
Rp 99.000
A facial moisturizer for acne prone skin & large pores. Helps to fight acne-causing bacteria, as well as control sebum & strengthen skin barrier. Formulated with AC Care 1000, Succinic Acid, Pore Reductyl NT, Triple Ceramide, Tea Tree & Turmeric Water.
25 ml
ADD TO CART
BENEFITS

Moisturizes the skin
Helps to fight acne-causing bacteria
Helps control sebum
Helps strengthening skin barrier

HOW TO USE

Pump and take just the right amount of moisturizer.

Gently apply it to your face.

Use it every day & night.

WHAT ELSE TO KNOW

Fungal Acne Friendly
Halal Certified
Hypoallergenic
Dermatology Tested
Teen Friendly (11+)
Suitable for Sensitive Skin
Non-Comedogenic
Not Animal Tested
BPOM Certified

NA18210105414
Natural acne-fighting ingredient from various lotus leaf extracts, green tea, angelica seeds and guava leaves.

High in antioxidants that can help prevent premature aging.

Natural ingredients that can help disguises pores and controls sebum production.

Help controls sebum production.

Contains active compound - Curcumin, which can help fight acne.
Next Step